What you're about to read was first published in my monthly newsletter, The Copywriter's Corner, and is also published in my 3D Mail Direct Marketing System.  To get more information on the newsletter and the System, visit this link.
This next case study comes from the automotive niche. This is a campaign we created for a client. The name has been withheld as the client didn't want his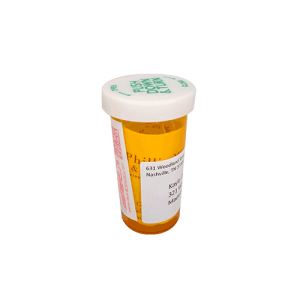 competitors to know what he's doing. There are a lot of lessons in this letter, so settle in and get ready.
You can see a copy of the letter here.  It will open a PDF in your web browser. I encourage you to read the short 2 page letter and them come back and read the rest of the study.
First, some background information on list selection, because it will prove to be critical to our success, as it is with ALL your direct mail. We specifically targeted women (both single and married), with children in the home, age 30-60, with household incomes of $75,000 and up.
There were a few reasons for targeting women specifically. First, the co-owner and general manager of the shop is a woman, you'll notice the use her picture right up front (removed and replaced with a stock photo in your sample). The idea was to make this a letter from, "one of the girls." Further, the owner knows that over 60% of her clients are either single women or women in a married household.   It only makes sense to fish where the fish are.
So we tightly targeted the copy to women. Mentioning a well-lit parking lot, clean bathroom and waiting area ("So clean, your kids can play on the floor with no worries from mom"), and testimonials only from other women only, fully identified (not here) with full names and city.
By targeting the more affluent we achieve a few goals. First, they are far more likely to have more than one car in the garage, likely doubling or tripling the effect this one letter can have. In our copy, while we make an extremely irresistible offer (more below), we make mention and play up benefits that the more affluent are interested in, such as loaner cars, car washes, free from headaches and wasting valuable time (one of the biggest complaints of the affluent is wasting of their time).
We also created a BIG irresistible offer. Free oil changes for a year. Regardless of level of affluence, everybody loves a great deal.   We made an offer none of his competition is willing to make. The owner was willing to do his because he knows the lifetime value of his clients. She knows if the car comes to him four times a year for oil changes that car, and every other car they own will automatically come to her shop. The average lifetime value of one good client is worth 50-100 times the cost of his four free oil changes.
There are some other good nuggets here. The use of a guarantee, (fix it once and never again), a PS that restates the entire offer, with call to action, the use of Copy Doodles© to enhance the look of the letter, plus all the 'rank and file' information needed (phone, address, map, etc.), at the end of the letter.
This last one is a mistake I see often. Companies think their logo, letterhead etc. should be at the top. When using direct mail to cold prospects you should never have your company name, logo, etc. at the top of the page. This is a rule I will never break in prospecting. In marketing to my current client list I may break this one from time to time, but even that is rare.
There is one more topic I'm going to harp on here. When you present an offer to clients, you must have a reason for the offer. Notice I didn't say a great reason, or even a good reason, certainly nothing earth shattering, but a reason nonetheless. Here's why: People are naturally skeptical and suspicious. They've been told their entire life that there's no such thing as a free lunch. I think we'll all agree that there is some truth to that.
In this letter, we did an OK job with it. First, we tell them that if we're going to advertise we may as well make it BIG. And second, we acknowledge that once they experience our service for a year they'll bring their cars in each time, and refer their friends and family.
Here are a couple other specific examples. First, our vendors in both 3D Mail and American Retail Supply (our other business) will often extend special pricing to us, that we can pass on to our clients. We'll then say our vendors are helping us make this happen. Remember, good is certainly good enough!
Glazer-Kennedy Insider's Circle runs a yearly "Scratch and Dent" sale. They discount the items that have been slightly damaged during production or shipping. Recently, at 3D Mail, we ran a sale on the trash can, bank bag or our pill bottle mailer because we found a new supplier. You can have an 'Anniversary Sale,' or a 'New to the Neighborhood Sale.' Truly, any logical reason will give you a bump in response.
Want to know the psychology behind "reason why" advertising? Well, you'll have to wait until later this week where I reveal some of Robert Cialdini's work from his book, "The Psychology of Influence". Stay tuned!
Marketing Tips Readers Only Special
The Pill Bottle Mailer has been one of our most successful 3D Mail pieces since we introduced it two years ago and they are 15% off when you enter promo code pill15.
Click here to see a short video on how to use the pill bottle mailer and order today.  Below are links to nine different letter in nine different industries that you can use:
This is a great campaign if you're solving a nagging problem that persists for many of your clients, patients or prospects.
This works as a self-mailer. All you need to do is fold your letter, affix the child proof cap, slap your mailing label and postage on the outside and drop it in the mail, it's that easy! Or we can fulfill the entire project for you, just give us a call at 888-250-1834.
Check out the video here, and get 15% off when you enter the promo code pill15 when you checkout.
To Your Direct Mail Success,
Travis Lee